Join us this Sunday at
10:00am

for
Drive-In Church
708 PROSPECT RD. HURT, VA
​
With the warmer weather, FSBC is moving our Drive-In service to a single service at 10:00am. We are happy to get our adult Small groups and Sunday school going again at 10:45 and help keep the conversation rolling with a bagged lunch at 11:30. *If you are at risk of serious complications from Covid19, we ask that you plan to only join us for the 10am Drive-In.
----------------
​
​
Our Church is currently meeting in a Drive-In format, but HERE IS WHAT YOU CAN Normally EXPECT AT A SERVICE
Our goal at First Southern is to create a welcoming environment that is friendly, fun and shows you the love of Jesus. Here is what you can expect on a Sunday morning:
Plan to be greeted with a smile, and for a reserved guest parking spot for you near the front door. Fresh coffee is available in the fellowship hall.

Expect a fun, safe, and clean children's area and a well thought out lesson for kids up to 5th grade. All volunteers who work with children at FSBC are background checked members of our church. Our nursery attendants are fantastic, but if you would rather keep your baby in the service that is perfectly fine.

During service, we will sing a few hymns or worship songs and hear a message from Pastor Sam. Our services last about an hour all together. Both 9:30 and 11:00 services are the same.

We have no dress code for sure. Everyone is welcome. Come as you are.

Our goal is that by the time you leave you would have already connected with Pastor Sam & some new friends and be looking forward to your next visit the following Sunday!
Everything we do here at First Southern Baptist Church is geared toward connecting people in a deeper way with God and each other. We can't wait to see you this Sunday!
----------------------------------
​
​
Join us Wednesdays at 6:45
Awana: preschool to 6th Grade come join us for Bible, crafts and fun!

Youth Group: 7-12 Grade, Bible lesson, chances to connect and serve.

Adult Bible study and prayer
​
Sunday
10:00 Drive-In Service
10:45 Small Groups &
Sunday school
​
Wednesday
7-8pm Bible Study & Youth
6:45-8pm Awana (during school year)
​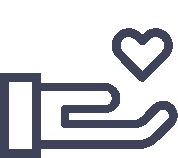 "God is able to make all grace abound to you, so that having all sufficiency in all things at all times, you may abound in every good work."